Natural Fusion Fast-Firming Face Lift Cream
tm
Would You Like To Have Tighter Skin On Your Face And Neck?
This All-Natural Product Produces Visible Results  within 15 minutes that keep Improving With continued Use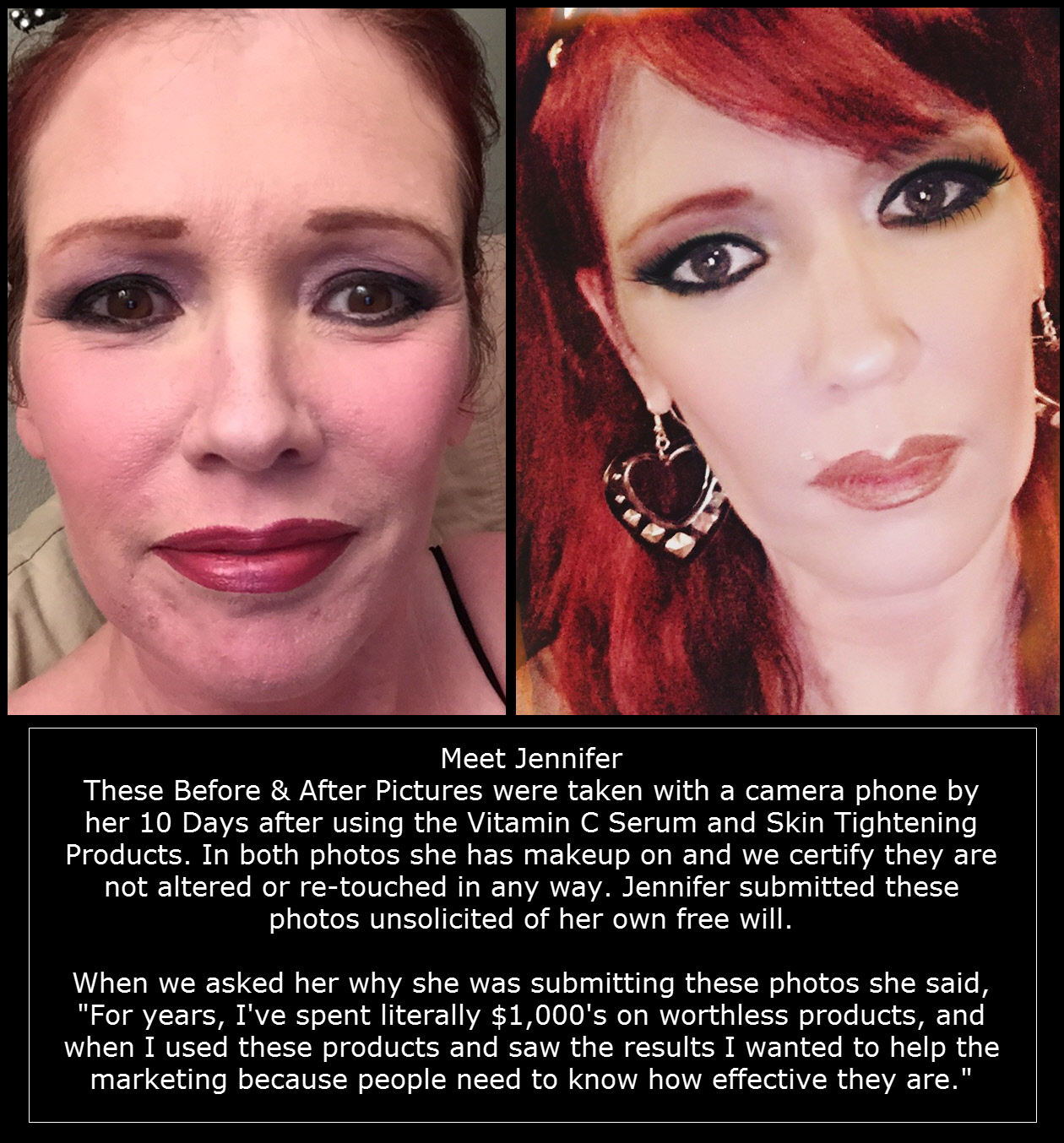 Actual Before And After Pictures

Natural Fusion Fast-Firming Face Lift Cream Contains the only active ingredient (Flavinall™) proven to help restore the protein matrix responsible for holding the skin together. The Effect Happens Instantly-As Soon As The Cream Starts Penetrating You Will See And Feel A Visible Difference In Your Skin.   

To get an idea of how this natural face lift product can help make you look younger, take a minute and place your fingers on your temples and gently push up 1/8 of an inch.
Now look at yourself in the mirror and ask yourself if you look any younger. Wouldn't you like to have that look without using your fingers?

With this all natural product you can have that look in about 15 minutes. And, with continued use the results just keep getting better.

Before I share any further details with you, I would like  to introduce myself.

My name is Bill Jordan, and I'm the chief product formulator for Nature's Skin and Body Food.

I would like to share with you the results of an in-house pilot study of the Natural Fusion Fast-Firming Facelift Cream. The Results are as follows.

100% reported improvement in skin tightness, a reduction in wrinkle depth, and increased skin elasticity (the time it takes for the skin to snap back to its original position after being stretched).
 
My personal experience over the same time period revealed major, observable improvements with an overall 6.2mm lift in my face and neck.
   (< 6.2mm = ¼ inch… duration 90 days)
The results were extremely impressive for everyone including me.

Okay, so how did the story of these products begin?
The development of Natural Fusion started in 1988 when I began performing experiments seeking to improve my already advanced extraction process on herbs.
This led to a breakthrough that allowed me to take whole foods and break them down into very small molecular elements. I call this unique technology bio-extraction.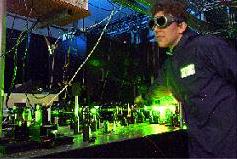 Many years later I had refined the bio-extraction process to the point where I could take these whole foods and extract all of the nutrients in a small enough molecular size to pass through the skin.
One particular Nutrient I extracted from these foods worth mentioning is Super Oxide Dismutase (SOD). If anyone ever figures out physical immortality it will have something to do with Super Oxide Dismutase (SOD).
SOD is the king of anti oxidants, no other nutrient has the power to protect and renew your cells like Super Oxide Dismutase and this cream is teeming with it.

Another nutrient worth mentioning I extracted from a combination of various citrus fruits that is abundant in this cream is eriodictyol.
Eriodictyol protects cells from oxidative stress and stimulates stem cells to start producing new skin structures.

Over time I incorporated the food extracted Super Oxide Dismutase with Eriodictyol and other whole food nutrients including protein peptides I extracted from various cereal grasses to create the active ingredient in Natural Fusion called Flavinall™.

Flavinall™ is the most powerful natural skin firming ingredient ever developed.


 Tighter, Firmer Skin starts happening immediately when you apply Natural Fusion Face Lift Cream to your skin and they improve with continued use.



We do not employ topical tricks to temporarily alter the appearance of your skin

For instance, have you watched those infomercials where they put some gunk around the eye, and in 3 minutes the wrinkles are gone?
What they are not telling you is that the person on screen just embedded a polysilicate that is used to make concrete harder faster into his or her skin and the skin might be tighter but now they have a concrete hardener imbedded into their skin that is just going to cause the skin to age faster .

Or that one of the most popular anti-wrinkle skin lifting creams ever sold achieves its effects by embedding liquid plastic into the skin?

Other products contain perlizers that attempt to make you look younger by reflecting light off of the surface of the skin so that wrinkles aren't as noticeable?

The Natural Fusion Fast-Firming facelift Cream is for people who want real results instead of toxic gimmicks or cover-up strategies.

So what kind of results can you expect from using Natural Fusion?

Most get an immediate tightening effect of 1/16 to 1/8 of an inch with the first application. Maybe that doesn't sound like much but it makes a huge difference in your appearance. And with continued use the effects keep increasing. 

Natural Fusion Fast Firming Facelift Cream also gives you brighter, fuller, thicker, and more elastic skin. All of these components are essential to you looking younger.
 
I really want you to experience this product because I could talk until I'm blue in the face and you still wouldn't know the effect until you start applying the cream to your face and neck
So When You Purchase The Face Lift Cream-I'm Going To Give You A Free Vial Of Stemlate Our Plant Stem Cell Serum That Further Enhances The Effect Of The Face Lift Cream.
And we have a special combo offer at the bottom of the page.
Remember all of our products are backed by our "Results without Toxicity Guarantee"
You get results or you get your money back.

Natural Fusion Fast-Firming Facelift Cream™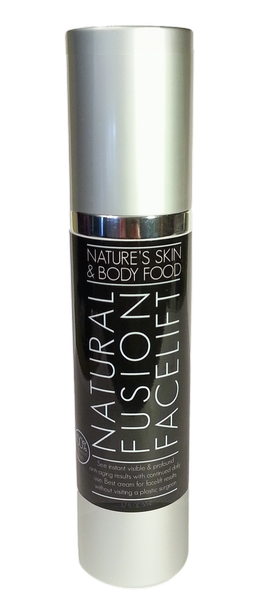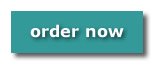 Special Retail Price $79.00
                                                                        50ml airless pump
                                                                         1 Free Vial Stemlate
                                                                            $29 Value Free

Get 1 free vial of Stemlate™-skin tightening intensifier with your purchase of Natural Fusion Facelift Cream™ $29 value- free
Stemlate is a rich broth of plant stem cell cytokines that provide nutrient stimulation for an accelerated collagen and elastin network as well as flavoteins(tm), (food sourced vitamin C and E complexes stabilized with vegetable proteins) which exert profound powers of transformation.
It greatly accelerates the effects of the facelift cream. Easy application just roll it on before applying the facelift cream.

Natural Fusion Fast-Firming Facelift Cream Ingredients: Bio-extracted seaweed (bladderwrack), bio-extracted proprietary blend of organic germinated cereal grasses, Flavinall™ (bio-extracted citrus flavinoid-peptide complex derived from organic food sources), organic beeswax, bio-extracted quaking aspen tree bark, bio-extracted horseradish root, organic lecithin, vanilla absolute

Stemlate Ingredients: Natural Cytokine Growth Factor Broth(tm), Raw Organic Honey, Hand-Filleted Aloe Vera, Fulvic Acid Mineral Complexes, Bio-Extracted Vitamin C Complexes (orange, lemon, lime), Bio-Extracted Full Spectrum Vitamin E, Steam Distilled Vanilla Extract, Bio-Extracted Plant Essential Fatty Acids (Omega 3,6,9), Quaking aspen Tree Bark, Horseradish Root, Grape Seed Extracted Trans-Resveratrol, Cultured Eclipta prostrata Extract. Elderberry Bio-Ferment.  Bio-extracted horseradish, quaking aspen tree bark
Directions for use: Cleanse face and neck take the Stemlate vial and roll onto skin then spread evenly with fingers. Allow 1 or 2 minutes for absorption then apply 4 to 8 pumps of the facelift cream to face and neck. For extra tightening on problem areas you can apply extra Stemlate and Facelift Cream to those areas after allowing a few minutes of absorption.

 Check Out Our Other Products  And  Face Lift Kit Combo Offers On Our Products Page.