Saffron-Vitamin D Sunless Tanner.

Get A Natural Looking Tan Just Like You Would At The Beach Or In A Tanning Bed

Without Damaging Your Skin With UV Rays

Actually This Sunless Tanner Will Make Your Skin Healthier After Using It Because It Infuses Your Skin With Anti-Oxidants Extracted From Chaga, Reishi Mushrooms And Vitamin D

All Natural-100% Non-Toxic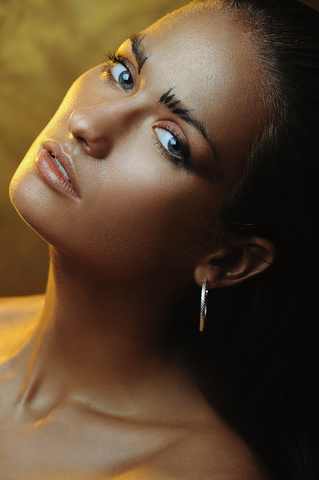 Barbara

What's The Number 1 Factor For Attractiveness?

Believe It Or Not It Is Not Your Weight, Hair Style Or Clothing.

Its Having A Golden Bronze Skin Color.

We Are Just Not Saying This-Science Has Proven It.

If Your A Woman And Have That Golden-Bronze Color You Will Look Sexier and If Your A Man You Are Going To Look  More Handsome And Powerful.

Having Golden-Bronze Colored Skin Is Why People Risk Getting Skin Cancer-It Makes Them Look And Feel Better About Themselves.


Fortunately You Don't Have To Risk Anything When You Use This Sunless Tanner.

You Get All Of The Benefit With Zero Health Risk.


Getting That Golden-Bronze Skin Color Makes Your Teeth Brighter, Your Eyes have More Sparkle And You Look Leaner And Healthier.

 
This Sunless Tanner Is The Number 1 Selling Sunless Tanner At Some Of The Top Spas In The United States.

It's Easy To Apply, You Just Mist It On.

Doesn't Stain Because We Don't Add Any Coloring Bronzers Which Make Your Skin Look Orange And Can Stain Your Clothes.

Has No Funky Smell Because We Don't Have Any Chemicals In The Product For The DHEA To React With.

Gives You A Natural Color Because The Fresh  Mushroom Extract Helps Your Skin Elevate Its Own Melanin, So You Start Looking Like You Have Been Laying Out In The Sun.

Makes Your Skin Healthier After You Apply It Because This Saffron-Vitamin D Sunless Tanner, Infuses Your Skin With A Rich Spectrum Of Food Source Anti-Oxidants. 

Saffron Is One Of The Most Powerful Anti-Oxidants You Can Apply To Your Skin.

The Vitamin D Is Extracted From Mushrooms Using A Trade Secret Process We Developed.


One Of Our Long Term Customers Had This To Say About The Saffron-Vitamin D Sunless Tanner.

(Leigh S. Nashville, TN)
"This sunless Tanner is absolutely the best sunless tanner, if everyone that uses a sunless Tanner knew about it, they would all use this one."

We Offer A Full Refund If You Don't Like This Product, You Can Try It With Zero Risk.

You Can Use This Tanner To Get The Color You Want. From Light Tan All The Way Up To Dark Brown.

Just Keep Applying Daily Until You Reach Your Desired Color Then To Maintain Apply 1 or 2 Times Weekly.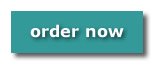 8oz Mister

Sale Price $29.00
Free Shipping

---
4oz Mister
19.99
Free Shipping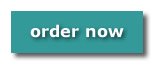 ---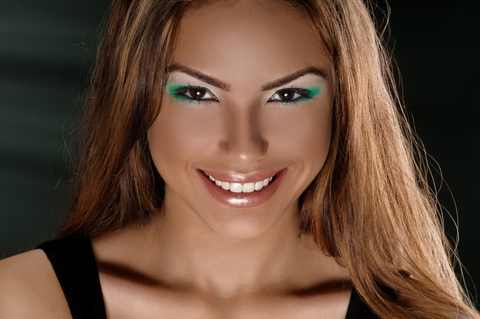 Sarah

Ingredients:
Fresh Spring Water, Organic Hand-Filleted Aloe Vera,  Fresh Chaga and Reishi Mushroom Extraction, Fresh Saffron Stigma and  Whole Tumeric  Root Extraction,  Fresh Peppermint Extraction,  Sugar Extracted DHA, Fresh Raspberry with Erythrose Extraction, Proprietary Mushroom Vitamin D Extraction, Grapefruit Extract, Horseradish Bio-Ferment.


Directions for Use:
How To Apply: If Tanning Your Whole Body, Stand On A Towel  So You Don't Get The Bottom Of Your Feet Tanned. Hold The Mister Out About 12" And Lightly Mist. You Don't Have To Saturate Your Skin To Get Tan.

It's Always Good To Apply A Little Lotion To Elbows And Knees,  So You Don't have Darker Areas There Because Of Increased Skin Thickness. 

Always Do 2 or 3 Sprays As 1 Application. This Way You Insure Even Coverage. Just Doing 1 Spray Can Result In Some Areas You Missed And Cause An Uneven Tan.

To Make This Fast And Easy.  Start At Your Head Working Down To Your Feet Rotating From Front To The Back. When Doing Your Back, Butt Or Back Of The Legs You Are Going To Have To Hold The Mister Upside Down And You Can Get 2 Or 3 Pumps Before Having To Hold Right side Up. Just Keep Rotating Front Right side Up And Back Upside Down.

If Only Doing Your Face Then 1 Spray Is Fine If You Want Just A Little Color.

You Do Not Have To Spread This Product It Will Work Its Magic By Settling On The Skin However If You Do Make Sure To Use Latex Gloves Or Wash Your Hands With Soap And Water Immediately So Your Hands Don't Get Tanned.

Don't Over spray, Light Misting Is Optimal.

If You're Going For A Dark Color Do 1 to 3 Applications Per Day For 3 To 5 Days In A Row. Then Wait 2 Days Because The Tan Will Keep Building For About 48 Hours After Application.
Once You Reach Your Desired Tan Level Then 1 Or 2 Applications Per Week Is All You Need For Maintenance.

Then Get Out And Start Strutting Your Stuff, You're Going To Look Great.