100% Guaranteed Results™

A Luxurious, Organic Lotion For Clear Beautiful Skin

Made With Organic Hand Filleted Aloe and Raw Organic Honey

"This is the only lotion that I use now. My skin stays soft and moisturized all day."

-Sally A. Chicago, IL



This Organic Body Lotion Is
Chemical Free

An organic lotion designed and formulated to give you quality skin care without putting harmful chemicals in your skin. The power of this product on the skin is remarkable. It is non-greasy and will moisturize, protect, heal, and renew even the most troubled skin. Suitable for all skin types and skin issues. This organic lotion is made with natural, organic, wildcrafted plant and vegetable-derived extracts each of which offers various benefits to the skin.


This Lotion Is Designed to be Used From the Top of Your Head to the Tips Of Your Toes
You can rub this lotion into the scalp, face, body, elbows, hands, legs, and feet. It will heal, protect and moisturize any part of your body that it comes into contact with.


This Luxurious Lotion Nourishes Your Skin While Moisturizing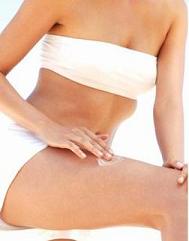 Organic, hand-filleted Aloe Vera is one of the main ingredients in our body lotion. Aloe Vera is known for its soothing properties and for its healing and anti-irritation properties. With an organic Aloe moisturizer, you can smooth and soften your skin without fear of harmful ingredients combining to damage your skin or body. Other natural extracts with antioxidant functions will add additional protection from harmful UVB rays.


We Source One of the Most Potent Aloe Vera Crops on the Market Today
Our Aloe is grown and processed on a parcel of land that has been growing organic Aloe Vera plants since the early 1970's. The soil is so vibrant that the Aloe leaves are massive in size.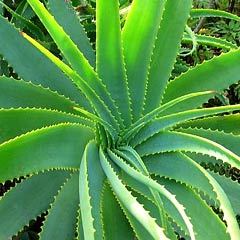 Nothing in nature equals the healing power of Aloe for the skin. The problem with most Aloe found in products is that the Aloe extract is so watered down that your skin is basically receiving a solution of about 5% Aloe with the rest being water. Our Aloe is 100% pure, organic, hand filleted, and not diluted with water or other agents.

To give you the full benefit of the Aloe plant, the leaves need to be hand cut and scraped along the inner leaf to capture the plant's treasure store of nutrients. Most companies use Aloe extracts created by mass harvesting Aloe and placing whole Aloe plants (including the fibrous leaves) in large crushers. This process vastly reduces the intensity of the healing powers present in the plant. You'll find few if any products on the market containing the purity and potency of the Aloe found in our body lotion.


Complete Ingredients: Organic Hand Filleted Aloe Vera,  Organic Raw Honey, Grapeseed Oil, Organic Beeswax, horseradish, quaking aspen tree bark

Special Price Only $19.00
For An 8oz Bottle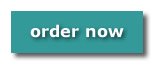 Extra Firming All Organic Face Cream 
Add This Powerful Clay Mask With Your Organic Lotion

Add This Luxury Spa Clay Soap To Your Skin Care Routine